Our latest product offering is to leverage on leading brands range of commercial TV models.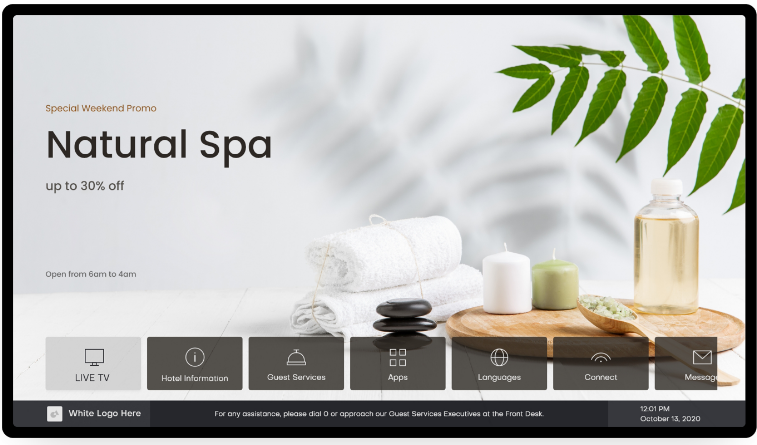 We integrated our successful AppsTV features into LG and Samsung TV to provide hotels with an elegant Interactive TV solution without any Set Top Box.
Fully customized theme to suit your hotel's branding.
Targeted promotional advertisements, digitized hotel information, instant communication to guests via real time scrolling text message, social media entertainment apps & seamlessly casting content from guest mobile devices by connecting to hotel guest wireless network.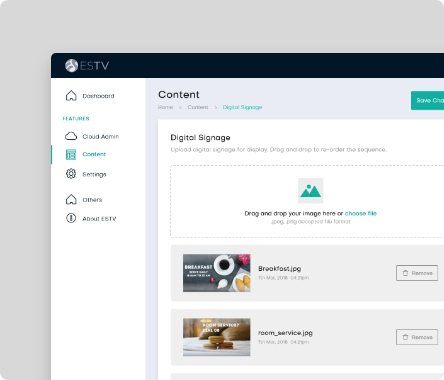 Centralized cloud content management system
Manages all the scheduling, digital signage content,
important text messages and is conveniently accessible to view, upload, and manage efficiently and securely.
The system supports PMS Interfaces such as Opera & HMS.
Watch our video demo or talk to our sales team to answer your questions.
*Use arrow keys to navigate through the sample.